I love engaging with your attendees at keynotes, workshops, lectures, panel discussions, summits, webinars, podcasts, interviews and conferences.
OWN YOUR VOICE + Reclaim your COMPETITIVE EDGE
KEYNOTE
Overcoming obstacles and setbacks is easier when you implement an important shift that puts you back in charge, increases your resilience, and allows you to speak your truth.
Attendees will identify concrete ways to increase their effectiveness, confidence, and their competitive edge.

Listen in on what a few audience members said after experiencing this keynote.
HOW TO BANISH NEGATIVE SELF TALK FOR GOOD
Help your audience finally change their pattern of negative self talk, and get back to thriving and confidence.
Through storytelling and real life examples, attendees will be invited to adopt Leila's signature 5 step method to end destructive self-talk. Through instant shifts, they will reacquaint themselves with their empowered selves, and increase their confidence.
BEYOND GOAL SETTING TO RESULTS
Moving beyond traditional goal setting, Leila will explore the role of the unconscious mind and how it impacts your ability to get results.
Through story telling and practical examples, Leila will show your audience a side to setting goals they haven't heard before.
An interactive group exercise will challenge participants and help them to make this practical for themselves immediately.
Great for professional development sessions or planning workshops.
GET MORE DONE WITHOUT WORKING MORE HOURS
Learn the 3 shifts you can make to be more productive — within the restraints of YOUR OWN priorities + schedule while reclaiming that elusive feeling of 'balance' many of us crave (sneak peek: it doesn't involve what you think!)
This training is highly actionable and includes handouts attendees can use to make immediate changes to their lives.
This is an instant impact speech!
See a preview of one of Leila's workshops below…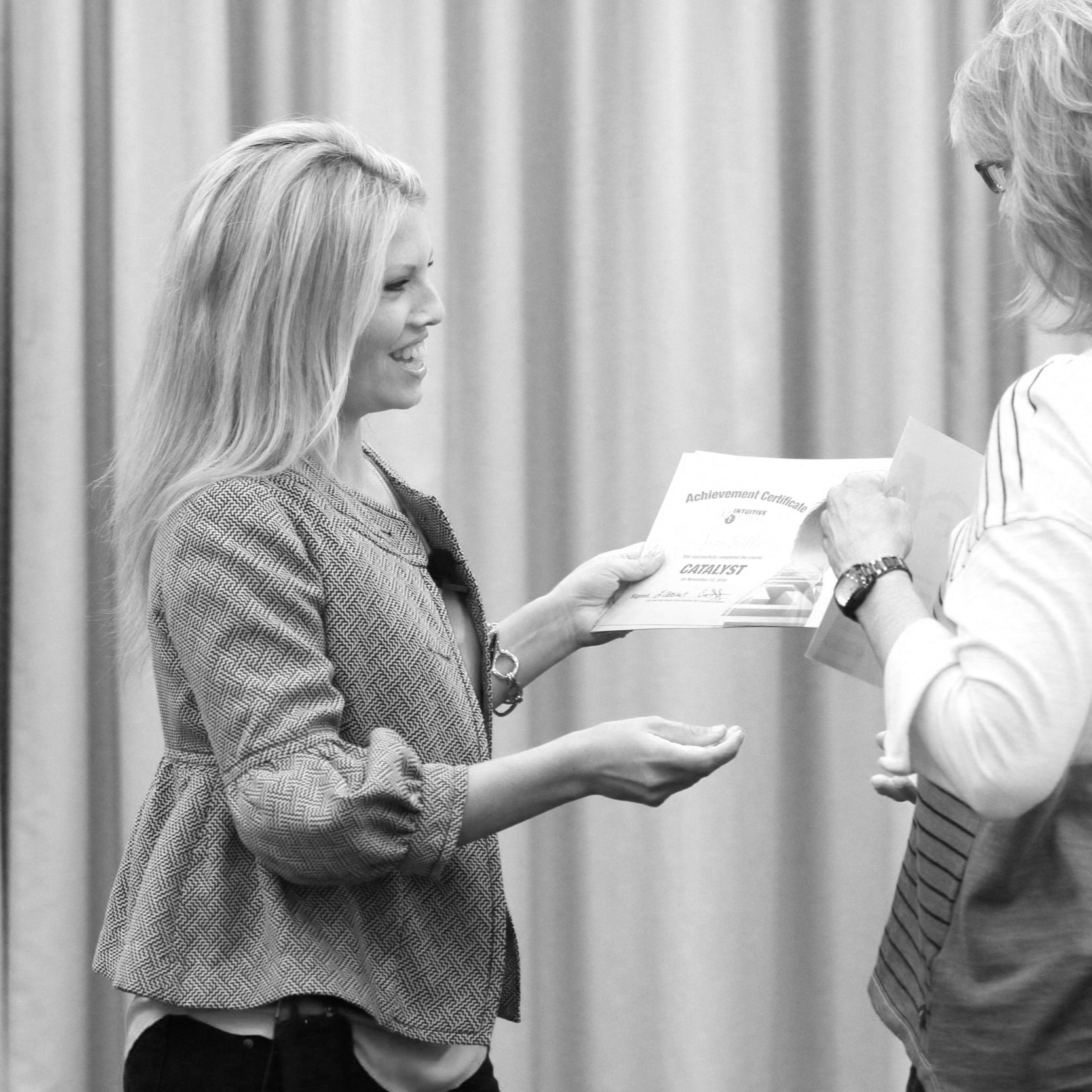 Event Planners,
want to continue the conversation?